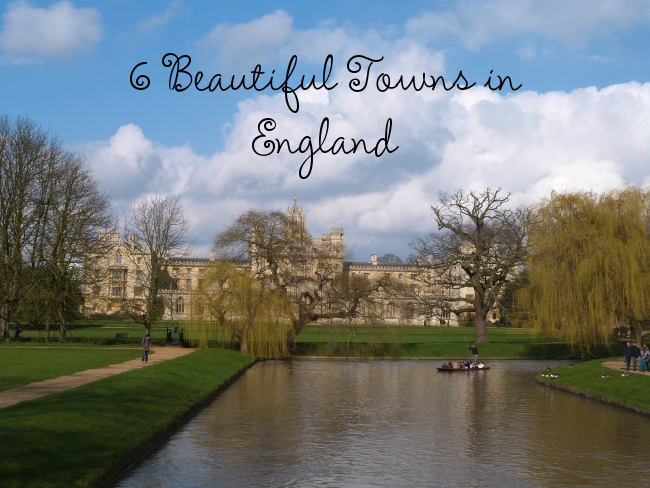 Hi everybody!
My name is Melanie and I'm a travel and lifestyle blogger living in Germany with a huge desire to explore the world that I love to share on my blog, Melanie Fontaine. Because my boyfriend was studying in London for a bit, I've had the opportunity to go visit England quite often during the last year and have absolutely fallen in love with this country. If there's one place in Europe that has got to be underappreciated as far as travel goes, it may just be the home of Shakespeare, Fish & Chips and cream in your tea.
London is an amazing city that anyone should visit once, but there are many other towns in England that are culturally interesting and beautiful as well and would make a great addition to any England (& Europe!) itinerary. These are some of my personal favorite places in Europe and while there are still many other places that I'm dying to explore in England, I can't wait to re-visit these towns one day.
1. Cambridge
Cambridge is a small town about an hour away from London and walking through the many quaint streets and alleys may repeatedly make you feel like you're walking through a movie – which shouldn't exactly come as a surprise considering that many movies have indeed been filmed in this town. We visited on a sunny, but chilly spring day and escaped the worst of the crowds because of off-season, but as one of the most popular travel destinations in England it's hardly a quiet escape into the countryside.
Cambridge is probably most famous for its world-class university that has influenced the look of the town a lot and many of the buildings in the Old Town actually belong to one of the many colleges. We visited King's College with its large gothic chapel and St. John's College that consists of buildings of all sorts of time periods and loved catching a glimpse of what student life may be like in Cambridge: I'd be lying if I said that I didn't wish a little bit that I could take my studies over to Cambridge! The one thing that I loved the most about Cambridge, though, were the many green spaces which belong to the colleges that almost make you think you're in a small village, rather than a proper town.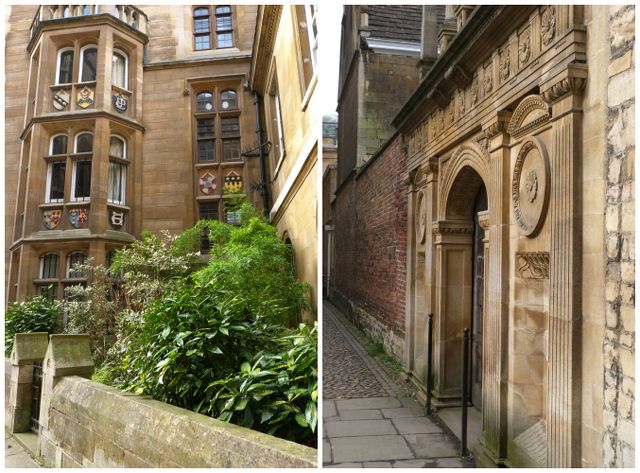 2. Bath
Bath is one of my favorite places on this list. It's quieter than Cambridge and some of the other day trip choices from London, but boasts an impressive list of sights – not to mention plenty of gorgeous Georgian architecture – nonetheless. The area around Bath has been settled since the Roman Ages and there are still impressively well preserved Roman Baths that you can visit today. Who said you have to go to Italy to get in some Roman history?
If you find the time, the one thing – aside from visiting the Baths – I'd definitely recommend doing is going on a walk along the canals of the town. Secluded from the usual tourist trail, they're going to make you feel like you're experiencing the English countryside. As a fashion lover, I've also really enjoyed the Fashion Museum, but would only recommend it to people that are interested in the history and evolution of dress.
3. York
I've wanted to visit York ever since first reading about it in my first English school book over ten years ago and when I finally arrived at the York train station, I almost immediately knew that the wait had been worth it. York is a medieval town bursting with history (both the Romans and the Vikings put down roots in York for a while!) and worth a visit for the impressive York Minster alone. It's pricy considering that it's basically just a church, but in my opinion, it's worth every penny.
York is a bit too far away from London to be a convenient day trip, but combined with a visit to nearby Hadrian's Wall – yet another remnant of the Roman Empire in England – or the hiking paradise that is the Lake District, it makes for a great trip to the North of England. Make sure to go for a walk around the Old Town on the ancient city walks and indulge in the quintessential ritual of tea and a pastry at Betty's Tea Room!
4. St. Ives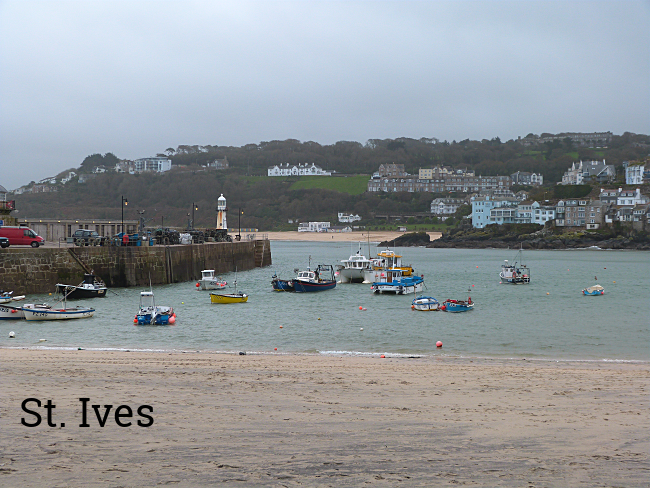 I've had the great luck to have visited some pretty impressive places in my life so far, but no region has stolen my heart the way Cornwall has. It's hard to describe just why I love Cornwall so much, but I reckon that the tiny little seaside town of St. Ives has something to do with it. St. Ives may not be big, but it has four beaches and with a little luck you may even see some dolphins swim in the sea in England of all places.
With colorful little houses and small fisher boats rocking on the water in the harbor, St. Ives is the one place that truly deserves to be called picturesque and has attracted artists for a very long time – the renowned Art Museum Tate Modern even has a small branch here. We visited in November when strong winds and rough waves gave the town a particular moody feeling, but I can't wait to come back in the summer one day.
5. Oxford
Ever since spending two weeks in a language school in Oxford back when I was fifteen, I have been absolutely in love with this town and have returned a couple of times since. There is just something about Oxford that seems to magically draw me in. Just like Cambridge, Oxford is a small university town with plenty of beautiful old college buildings and some gorgeous green spaces and every time I visit I try to make sure to see the park of Madgalen College.
One of my favorite things about Oxford, though, is the atmosphere. It's no surprise to me that many great discoveries and ideas have come into fruition behind the walls of the university: Oxford is the kind of place where you just want to spend your time working and studying in libraries. And did I mention that some of the colleges have served as both inspiration and actual filming backdrops of Harry Potter? How can anyone not love Oxford?
6. Brighton
Brighton wasn't originally high on my list of places to visit in England, but after reading plenty of raves about this town, I decided to get myself to the English seaside for a day after all. And I'm so glad I did! Brighton isn't the most beautiful place on earth and some might even describe it as run down at points, but what it lacks in beauty, it certainly makes up for in charm. From the Royal Pavillion built in the beginning of the 19th century whose architecture and interior design was inspired by Indian and Chinese influences to the infamous Brighton Pier that seems to be both an amusement park and a contemporary installation art project, Brighton is easily the quirkiest town I have visited in England so far.
What places would you love to visit in England one day?